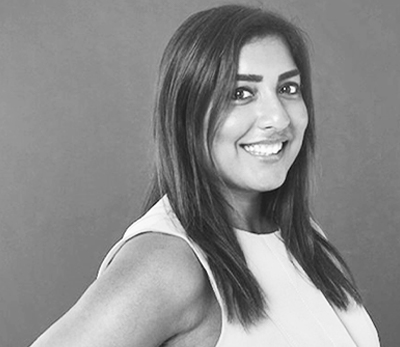 Author:
Meera Joshi
Date:
8th March 2021
To me, this day means two things. Firstly, it is a platform to celebrate women's achievements without regard to divisions - national, ethnic, linguistic, cultural, economic, or political. Secondly, it is an opportunity to raise awareness of gender equality and parity, driving us all to think about the change needed to create an inclusive world.
My journey was pretty normal
Being part of diversity and inclusion conversations over the last few years, particularly in both the insurance and recruitment industries, I have been stunned having learnt of the disparity in the opportunities available to women vs men. Having come from a childhood where both my parents worked, shared all domestic duties equally and provided both me and my brothers the same opportunities, the idea that there could be differences in working opportunities available to me vs my brothers was alien to me. I have been lucky in my personal and working life to have been given opportunities to grow and succeed based on my merit. It has allowed me to positively impact the companies I have worked in, which is why I feel all the more passionate for this opportunity to be available to all women no matter their background or situation.
Are women getting equal opportunities to develop their careers to board level?
The latest Hampton-Alexander review has been comforting to read. "The number of women on FTSE 350 boards has risen from 682 to 1026 in five years" where "FTSE 100, 250 and 350 all reached target of women making up 33% of boards by the end of 2020" Culture change at the top is paving the way for greater gender parity across business with women's representation in wider senior leadership also rising. There are still some gaps and work to be done with the top ten changes the review has recognised that need to be made include:
Increase in the number of women in FD, CEO and Chairmanship roles
Increased women representation in Leadership roles – currently at 30%
Appointment rates in women still lagging, with 60% of roles still going to men
Make gender-balanced teams a norm
Still too many all exclusive male committees
Too many business leaders still under-informed on the business case and value of diversity
The last one resonates heavily with me as without understanding the benefits of a diverse workforce, the change is impossible.
What can we do to fill these gaps?
Check our articles page for tomorrow's article on what we can do to help fill these gaps.