More often than not your CV will create the first impression a potential Employer will have of you. The importance of making a good impression can never be underestimated.
In this article we will help you understand the importance of structure, layout and content – maximising your chances of creating the right impression and getting that interview – the importance of getting the CV right cannot be taken lightly. Taking a little time to work out these things now will gain you far better results than a poorly laid out and badly written document that runs the risk of creating a negative impression.
We also need to dispel a myth – there is no such thing as a "Perfect CV". You must look at your CV as a document that is "work in progress". Always be thinking about what you can add to it to highlight any additional skills or training you have gained – constantly be asking the question "Does my CV give a reader an immediate impression of who I am?". You need to satisfy yourself that your CV gives a true and accurate reflection of who you are. If you are proud of it, and think it does – that's good enough!
It is also important to have the right amount of information on your CV – not too much, so that the reader knows exactly what you do, but not too little so that they think you are not relevant. You need questions to form in the readers mind that can only be answered – in an interview! Ideally aim for your CV to be two pages in length – three at a maximum.
Also note that each time you apply for a role, you should tailor your CV to the job. Take time to read the job advert thoroughly, research the potential company on the internet. Look for what skills or traits are important to that company for that position – make sure you have highlighted these qualities and skills on your CV.
CV Structure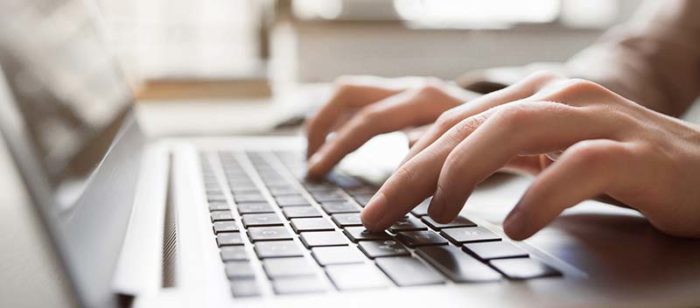 The CV should start with your personal details at the top – Name, Address, Contact Telephone numbers, and an Email address, if you have a personal one (make sure to avoid inappropriate personal addresses).
Below that a brief profile that summarises you is a good idea – two sentences at a maximum, that must be punchy. This will help act as a prompt should someone read your CV then pick it up again at a later time.
Education and Professional qualifications should follow including where you studied, dates of exams, grades. This should be done in reverse order (the most recent at the top). The more recently you have entered the Job Market the more important this information will be.
Below that enter computer skills including specific software packages, any foreign languages and also any recent training courses you may have attended.
For Work Experience the most commonly accepted style of CV is a Chronological CV. You provide your Career history in reverse date order starting with your most recent position. List your Responsibilities and Achievements against each role. It is vital that you make each entry under your roles as specific and to the point as possible, including data that makes your CV relevant. Avoid lengthy explanations – focus on your responsibility or achievement and keep it to the point. You must also make your points relevant – for example if you deal with insurance premiums, make a reference to their size, it will change how the reader perceives your position.
As an alternative a Functional CV can sometimes be useful, particularly if you have held a number of unrelated jobs. This presentation emphasises key skills (eg: "Operational Management") which can be grouped together under suitable headings. The down side is that Career progression and the nature of jobs held can be unclear.
Hobbies and interests should be included but at the end of the CV. Do not be dishonest! If you state you like reading or watching films or like fine wine be prepared for questions! It is an important section because it gives the reader an insight into you as a person but avoid an alphabetical list of pastimes, not least because you will give the impression that work comes second!
References should be simply "Available on Request".
Do not include current salary details.
Presentation
The CV should always be printed on white or cream paper and with black ink.
Do not put any borders around the CV.
You do not need to put a photograph on the CV unless specifically requested to do so by the Employer.
Make sure the layout of the CV looks attractive – use white space around what you have said and your words will stand out a lot more. If the CV is crammed together on the page it will be difficult to read.
Check, check and check again for spelling and grammatical errors. DO NOT rely on the spell check function in your word processor – get friends and family to read your CV and they can check it too. They can also give you feedback on how it looks – do remember though they are just opinions!
Need some advice? Call us on 020 7702 0200 or contact us here